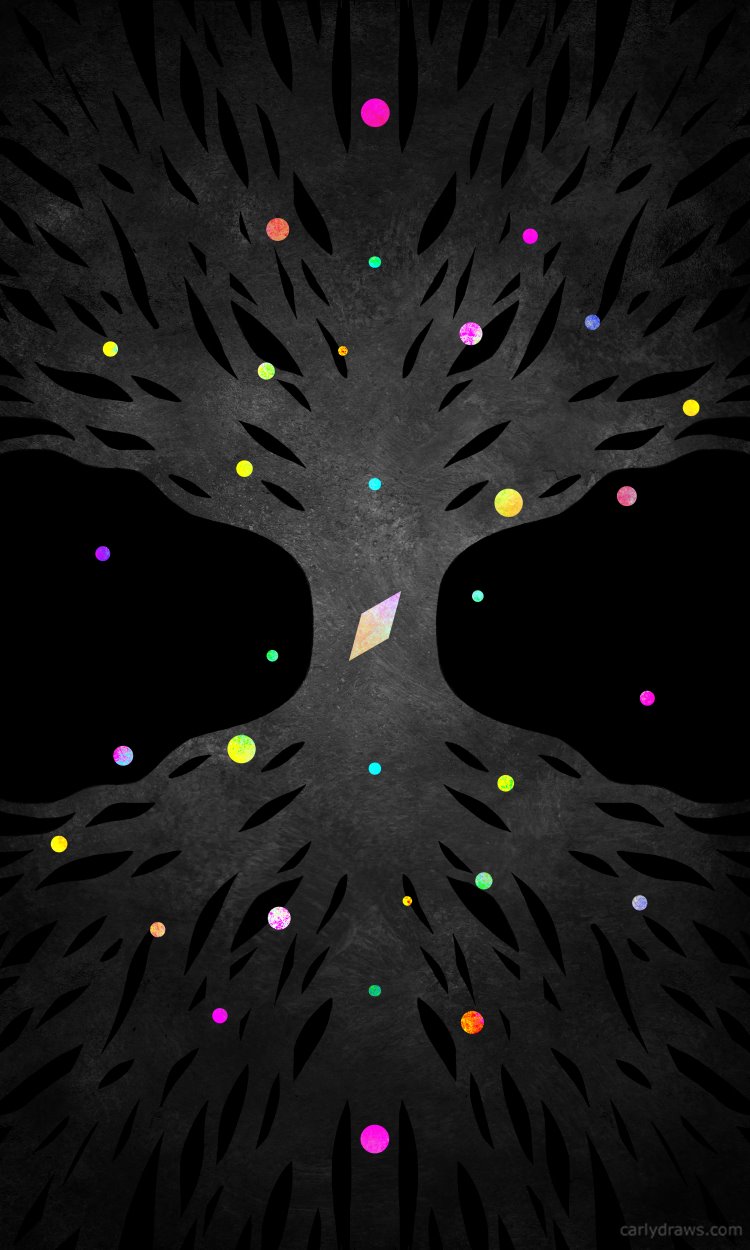 TAROT TREE
Card back design for 'The Chromatic Fates' tarot card deck. AD: Stephanie Cost. www.colortarotproject.com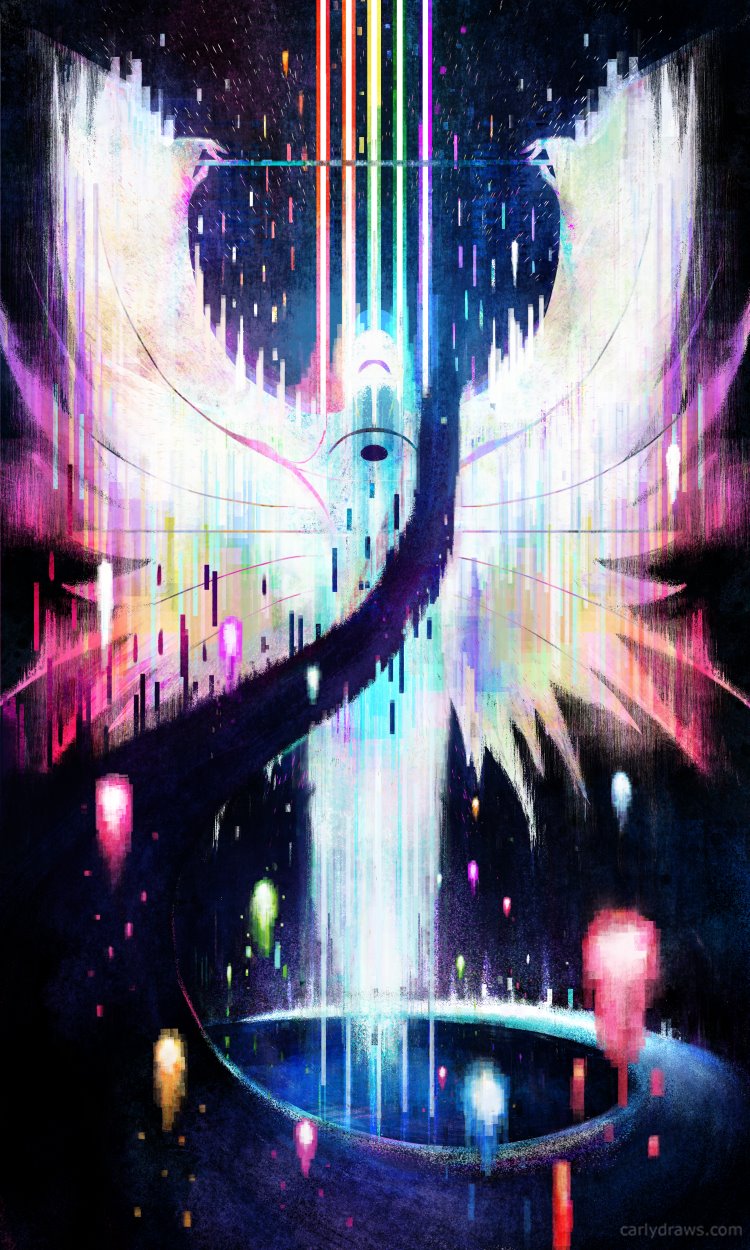 JUDGEMENT
Tarot card illustration for 'The Chromatic Fates' tarot deck. www.colortarotproject.com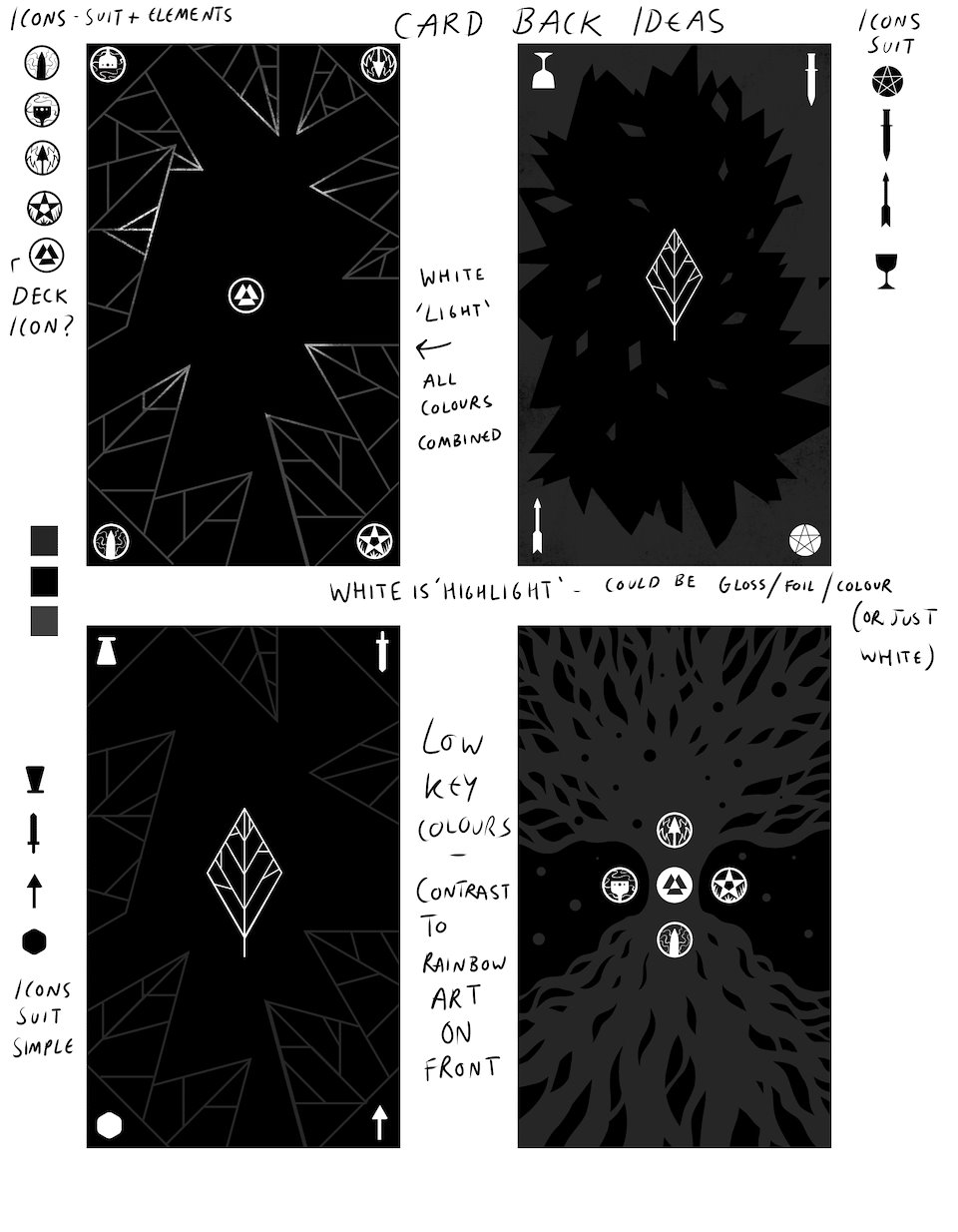 Card back design development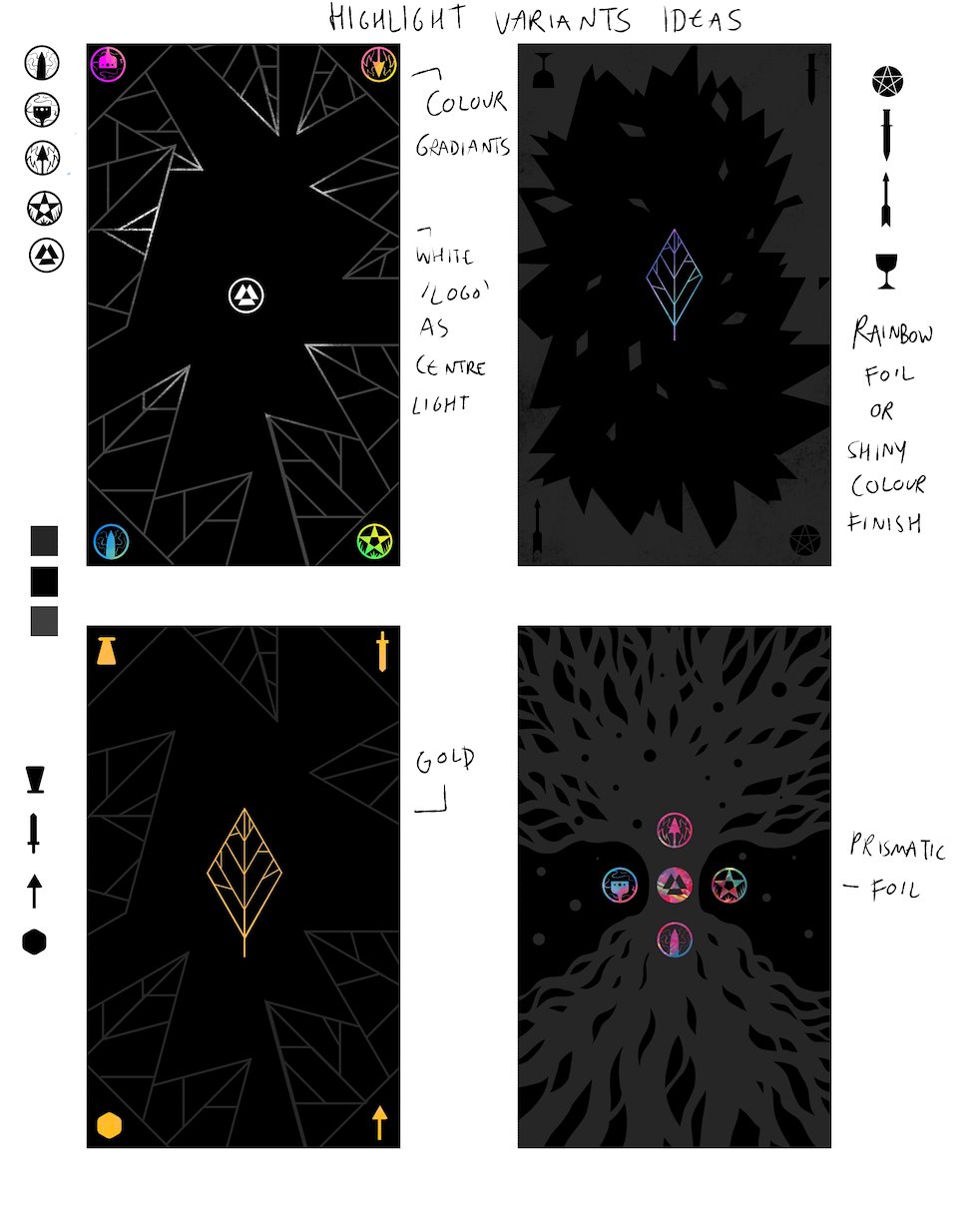 Exploration of special finishes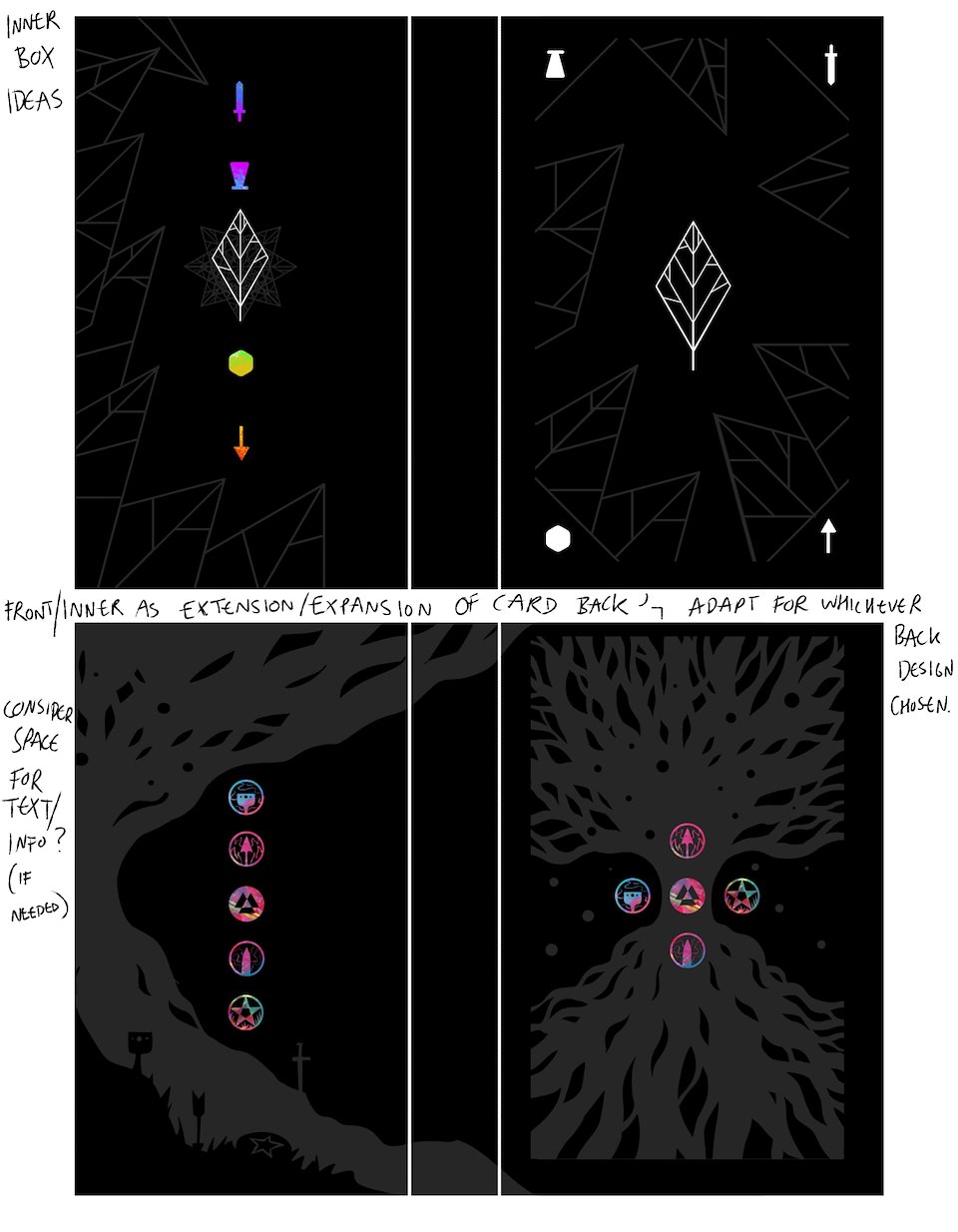 Box design exploration. Elements of this design work was also used on the enamel pin design.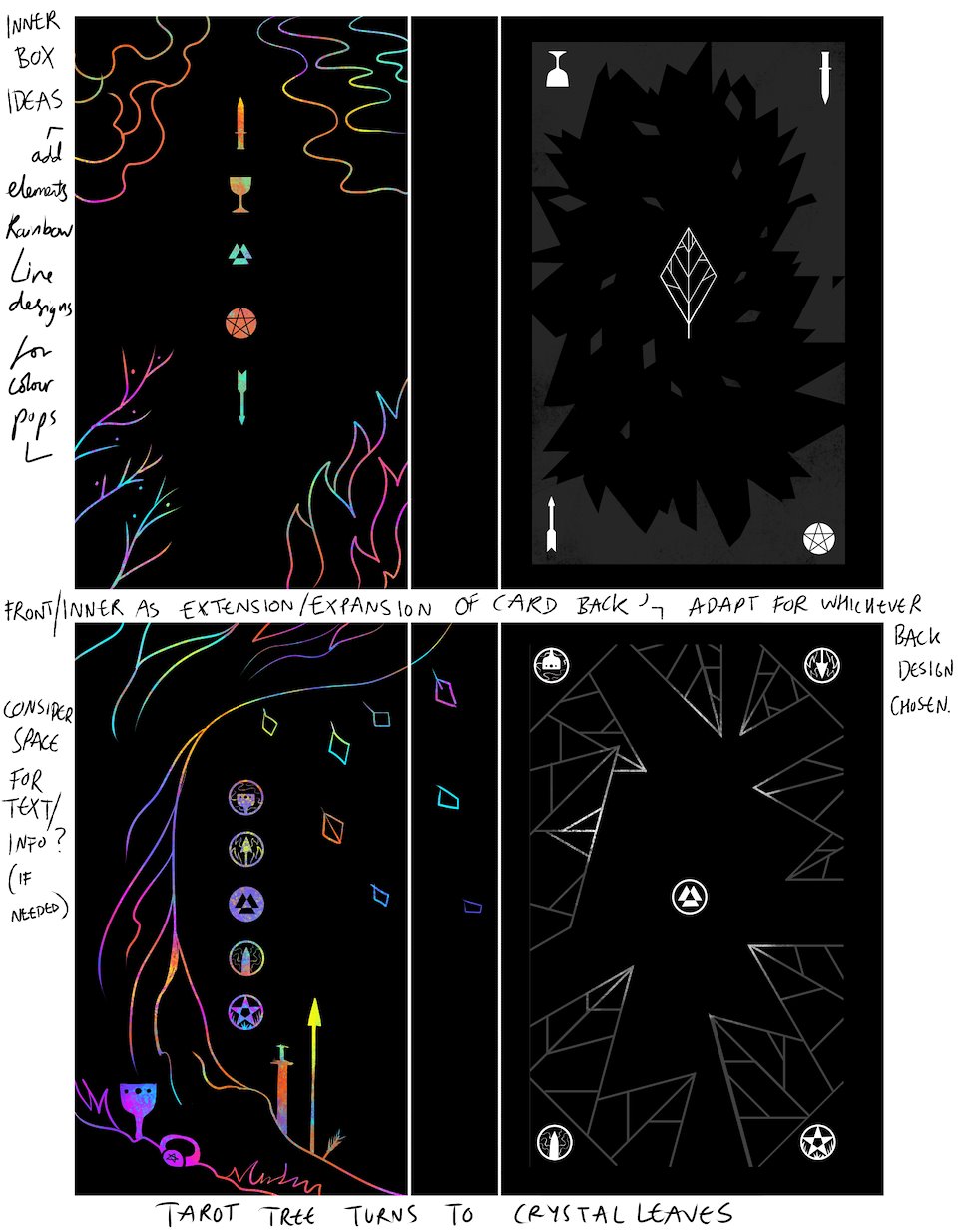 Card development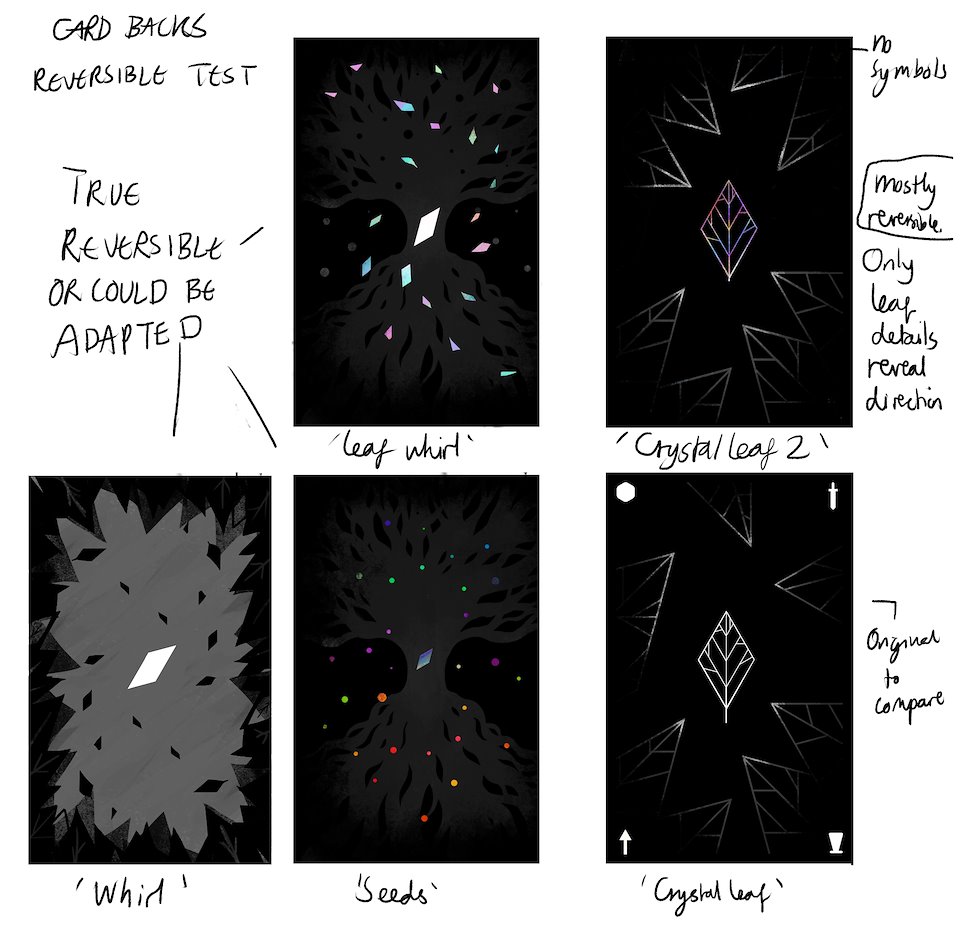 Later design development
Later design work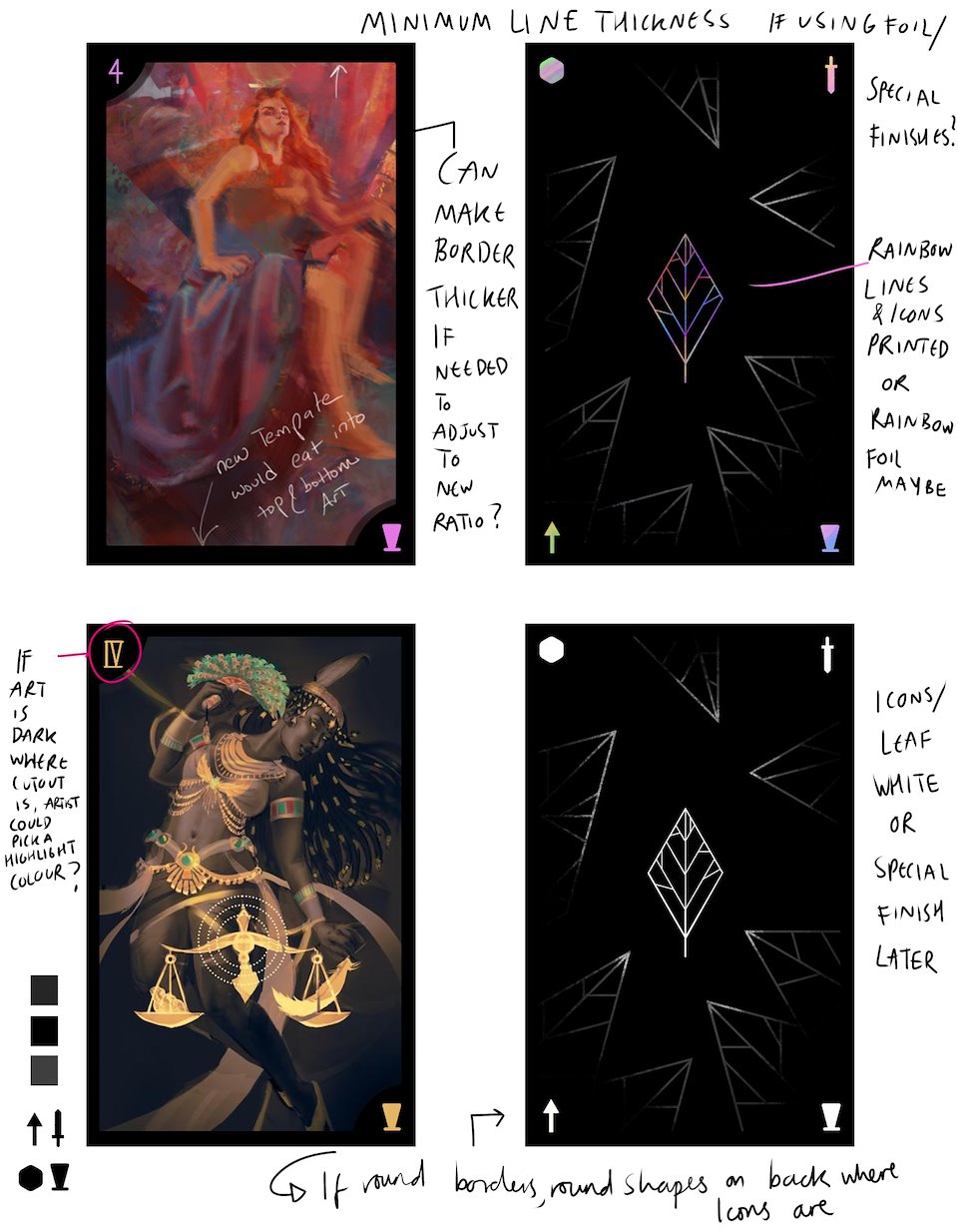 Exploring tie ins with card borders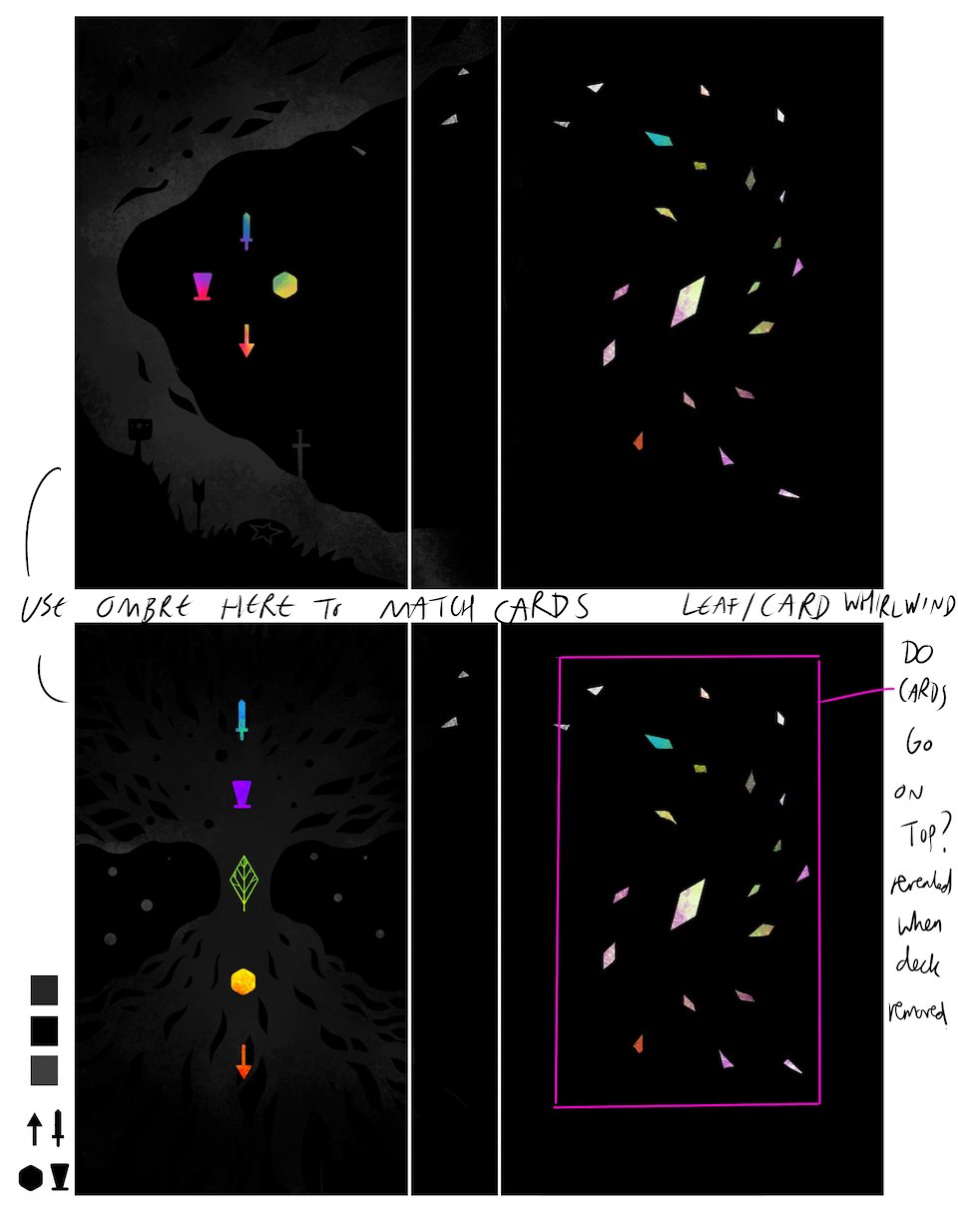 Element and symbol refinement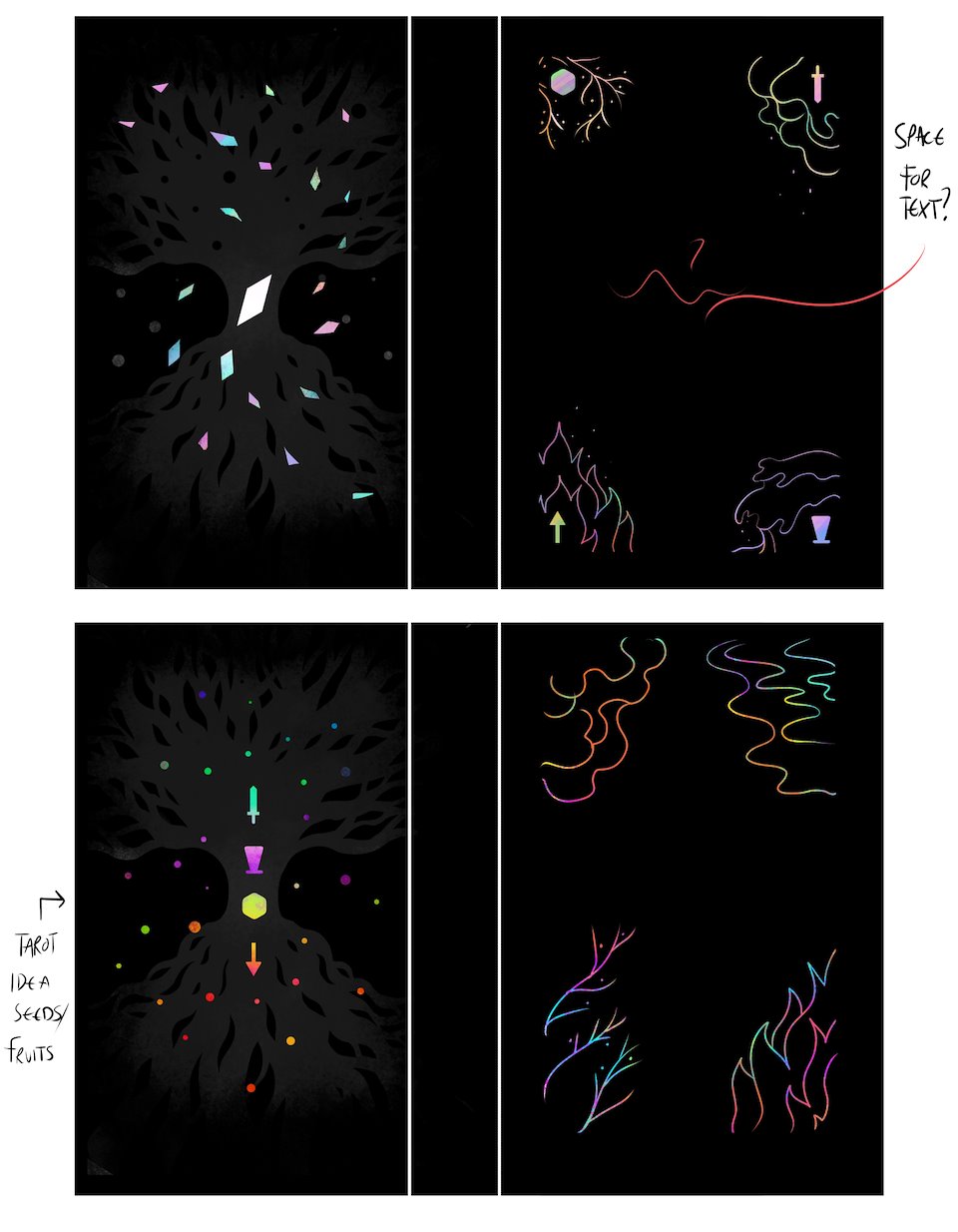 Initial concepts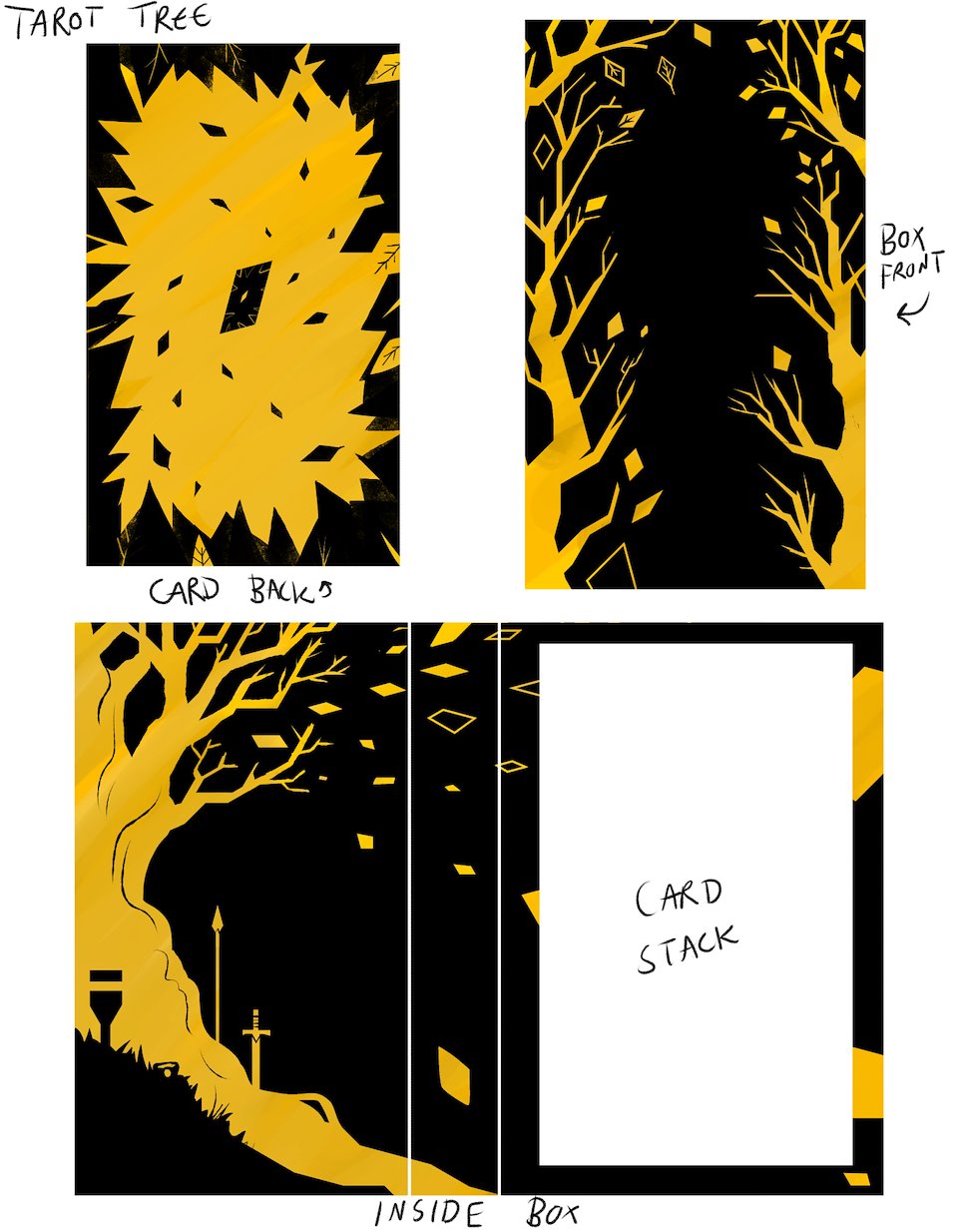 Box and card back design exploration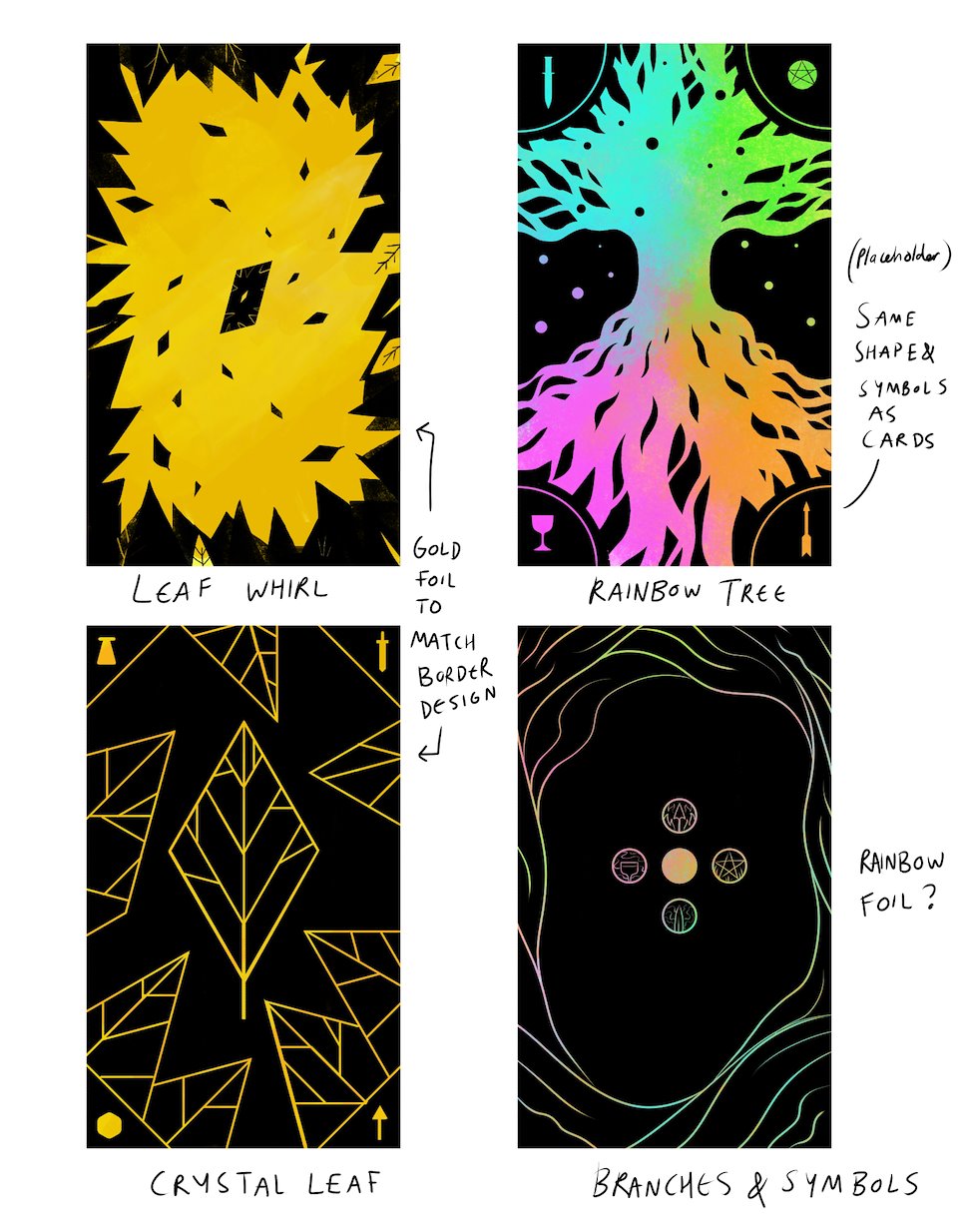 Initial rough concepts for card backs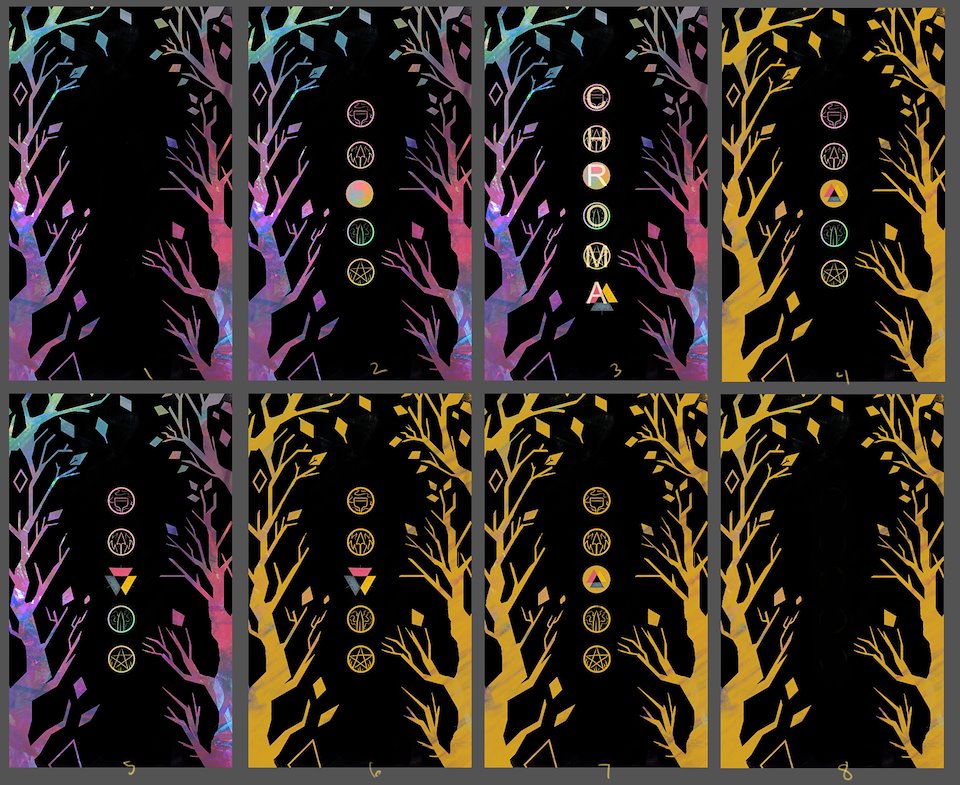 Box art sketches and exploration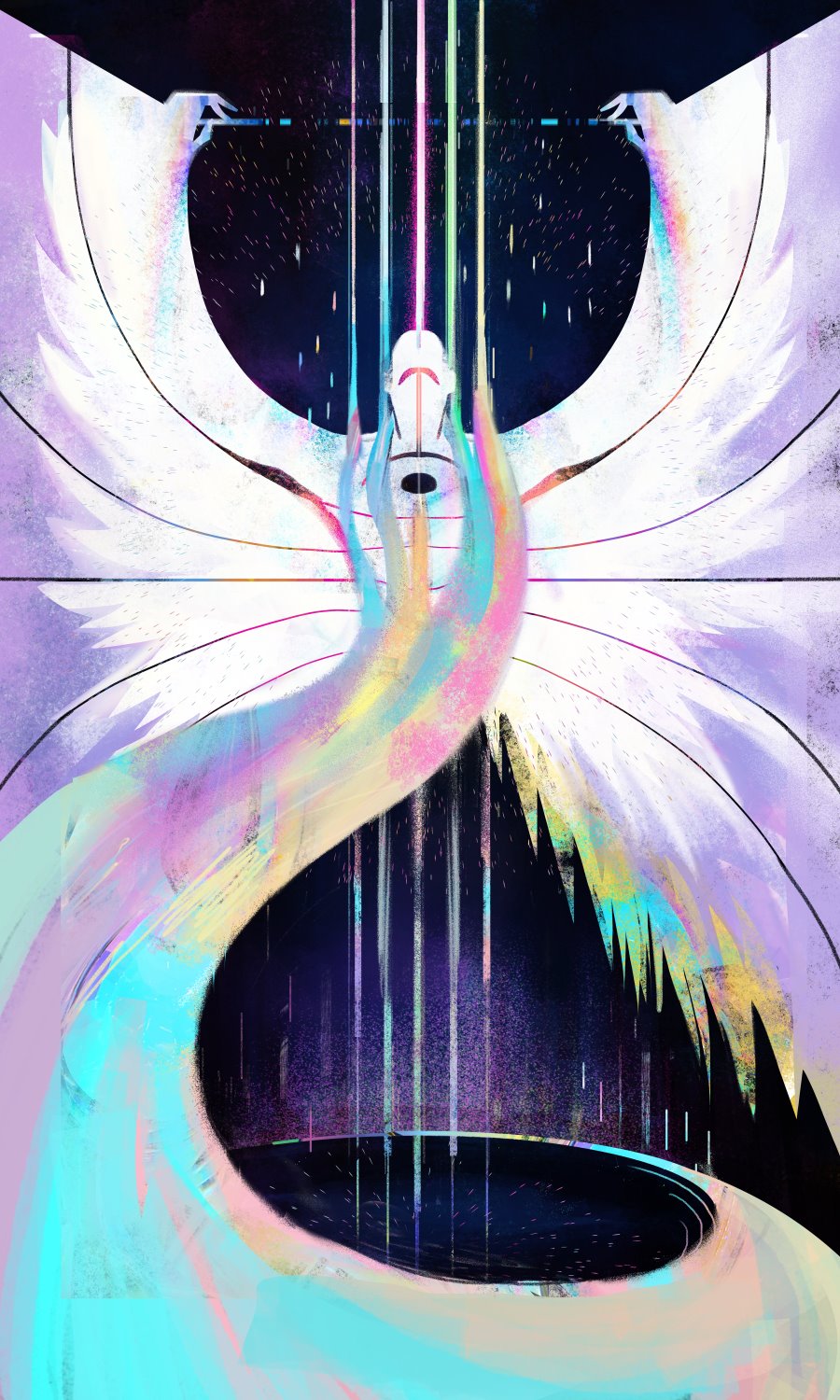 Judgement sketch
CHROMATIC FATES Tarot Design work
As part of the Chromatic Fates tarot project, I developed different concepts and design motifs for the card back and box, working alongside art director and project lead Stephanie Cost. I also later contributed a piece of front card art for the deck. The final artwork is shown at the top, and a look at the development is below. Elements of this design work will also be used on enamel pins and box art.